cristal
Admin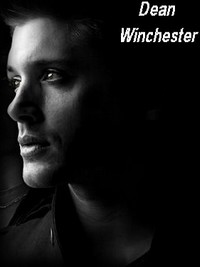 Messages

: 777


Date d'inscription

: 25/06/2010


Age

: 50


Sujet: Jus In Bello (8 au 10 Avril 2011) en Italie Mar 6 Juil - 22:33

---

Just In Bello du 8 au 10 Avril 2011 à Rome en Italie.
La vidéo promo.



Invités:

Jared Padalecki
Jensen Ackles
Misha Collins




Dernière édition par cristal le Sam 2 Oct - 0:22, édité 1 fois
cristal
Admin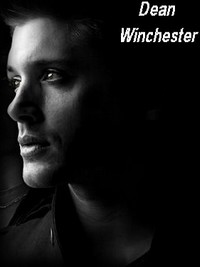 Messages

: 777


Date d'inscription

: 25/06/2010


Age

: 50


Sujet: Re: Jus In Bello (8 au 10 Avril 2011) en Italie Lun 12 Juil - 13:40

---

Hi guys,

are you seated? We're asking because this announcement is gonna rock you!

Ok is there someone still reading or are you all jumping around after taking a look at the picture below?

If you are, yes it's official 4th guest confirmed to JIB CON 2 is

JENSEN ACKLES!

JARED PADALECKI

MISHA COLLINS

RICHARD SPEIGHT JR.
cristal
Admin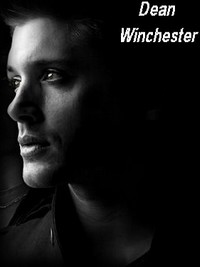 Messages

: 777


Date d'inscription

: 25/06/2010


Age

: 50


Sujet: Re: Jus In Bello (8 au 10 Avril 2011) en Italie Sam 2 Oct - 0:54

---

SPN Promo Jus In Bello II
Vidéo de fan!



Winchester Boys

Jensen Ross Ackles
cristal
Admin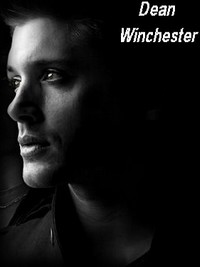 Messages

: 777


Date d'inscription

: 25/06/2010


Age

: 50


Sujet: Re: Jus In Bello (8 au 10 Avril 2011) en Italie Sam 2 Oct - 0:55

---

Citation :

REGULAR PASSES:

ANGEL PASS ~ fee 390€

SOLD OUT

DEMON PASS ~ fee 300€

This package includes:
- Entrance to the event,
- One reserved seat into the main hall (by booking order),
- Preferential line for every activityover Sinner and Hunter Passes,
- Entrance to 1 Concert on same reserved seat,
- 1 autograph to get personally from each actor,
- Possibility to take part in every contest,
- Possibility to access art exhibitions and merchandise rooms,
- Possibility to book more autographs for each guest aside those included in the pass,
- Possibility to book more than 1 photo op for each guest. (ATTENTION NO PHOTO OPS ARE INCLUDED IN THIS PASS)
- Possibility to book 1 entrance for other concerts and nightly activities.


HUNTER PASS ~ fee 100€

This package includes:
- Entrance to the event,
- 1 autograph to get personally from each actor,
- Possibility to take part in every contest,
- Possibility to access art exhibitions and merchandise rooms,
- Possibility to book more autographs for each guest aside those included in the pass,
- Possibility to book photo ops for each guest. (ATTENTION NO PHOTO OPS ARE INCLUDED IN THIS PASS)
- Possibility to book 1 entrance for all concerts and nightly activities.
(Please be careful this package will not grant you entrance to the stage hall, but you'll still be able to watch on stage activities through monitors placed outside the stage room in convention premises).


SINNER PASS ~ fee 185 €

- Entrance to the event,
- One reserved seat into the main hall (by booking order),
- Possibility to take part in every contest,
- Possibility to access art exhibitions and merchandise rooms,
- Possibility to book 1 or more photo ops for each guest. (ATTENTION NO PHOTO OPS ARE INCLUDED IN THIS PASS).
- Possibility to book 1 or more autographs for each guest. (ATTENTION NO AUTOGRAPHS ARE INCLUDED IN THIS PASS)
- Possibility to book 1 entrance for all concerts and nightly activities.


PROPHET PASS ~ PROPHET PASSES WILL BE AUCTIONED IN THE NEXT MONTHS

- DAILY PASSES ARE NOT AVAILABLE. As we don't have much places left at the moment -under one third- we won't probably have them because we don't want to overcrowd our event. We know how we work.

This package will include:
- Entrance to the event,
- Absolute best reserved seat of stage room – 1st row, central seats
- Front of the line pass for every activity in every moment you choose to go,
- Entrance to 1 Concert on same 1st row reserved seat,
- Admittance to Welcome Cocktail Party with invited guest actors in attendance on a special table.
- Admittance to 1 Meet&Greet session with each actor (for more details on Meet&Greet sessions you can read details here),
- 2 autograph to get personally from each actor,
- Possibility to take part in every contest,
- Possibility to access art exhibitions and merchandise rooms,
- Possibility to book more autographs for each guest aside those included in the pass,
- Possibility to book more than 1 photo op for each guest. (ATTENTION NO PHOTO OPS ARE INCLUDED IN THIS PASS).

5 NOTES ON HOW REGULAR PASS BOOKING WORKS

1) You can book them through OFFICIAL WEBSITE PAGE or you can book them sending an email to staff@jusinbello.it
Subject "JUS IN BELLO – BOOKING", marking:
- surname, name, full address, email and phone number
- chosen regular pass
- photo op or autograph addings to your pass (you can always book them later if you prefer)
- chosen payment method (you can see the list of available methods here).

ATTENTION: If you book using website form you're going to receive an automatic email immediately after completing the procedure. If you don't get it please book again because something should have gone wrong.
ATTENTION: If you book by email and you don't receive a reply within 48hours please send your booking again because the email could have been lost by server.
ATTENTION: If you want to book 2 or more passes at the same time you can add all of them in you cart (for bookings placed through this site) and we'll ask for the other participants data in the confirmation email. If you want to book 2 or more passes at the same time by email just specify all participants data and chosen passes.

2) For both booking proceedings you'll get a confirmation email from our staff within 48 hours. The email will confirm your bookings and give you payment data (about payment methods read here). If you don't get our email please write again to staff@jusinbello.it because your request or our reply could have been lost.

ATTENTION: if you don't receive our email please also check your spam fold in email inbox.

3) Booking fee shall be sent within 3 working days, or if you have other needs please contact the staff and we will try to work out a feasible solution.

4) After getting your booking fee the staff will send you a confirmation email for your pass working as a receipt. Receipt is numbered and nominal, you need to print it and bring it with you along an I.D. document at the convention for registration process. At registration desk you'll get your actual pass badge.

5) If you fill out a reservation and then you cancel it or you don't go through it regularly the staff will take note of it and act accordingly to your unfair behaviour.


http://www.facebook.com/group.php?gid=67941022317#!/group.php?gid=67941022317&v=info

Winchester Boys

Jensen Ross Ackles
cristal
Admin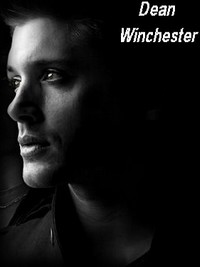 Messages

: 777


Date d'inscription

: 25/06/2010


Age

: 50


Sujet: Re: Jus In Bello (8 au 10 Avril 2011) en Italie Lun 11 Avr - 22:15

---

Voilà quelques photos et vidéos de la convention!

Les vidéos

Jared et Gen au cocktail party!

http://www.youtube.com/watch?v=ENqmmVAf110&feature=youtu.be

Sebastian et Mark arrivent! Jared arrive en marchant, Misha court!

http://www.twitvid.com/SU2XJ

http://www.twitvid.com/NLB71

Jensen arrive! Misha prend des photos avec des fans!

http://www.twitvid.com/EG5SK

Jared qui parle en italien! C'est chou! Panel Misha et Sébastien Roché! Misha pose une question aux J2 pendant leur panel! Panel de Mark Sheppard et Richard Speight Jr. Jensen et Jared Chantent "Happy Birthday"!Jensen est son fameux " Son on the Bitch!" http://www.youtube.com/watch?v=b8PIG8eUG3gJensen et Misha qui refont une scène de "Quand Harry rencontre Sally".

http://www.youtube.com/watch?v=jrJOIIOrEog

Les photos

Sebastien Roché, Misha Collins, Robert Benedict, Steve Carlson, Chad Lindberg, Mark Sheppard! Jared et Gen! Jensen Jared et Misha! Jensen et Jared! D'autres photos ici:

[url=http://s1012.photobucket.com/albums/af244/FiercelyNormal/JIBCON 2011/#!cpZZ1QQtppZZ28]http://s1012.photobucket.com/albums/af244/FiercelyNormal/JIBCON 2011/#!cpZZ1QQtppZZ28[/url]

http://nito-punk.livejournal.com/86540.html

Source: http://www.supernaturalwiki.com/index.php?title=Jus_In_Bello_Italy_2011

Winchester Boys

Jensen Ross Ackles
Contenu sponsorisé

Sujet: Re: Jus In Bello (8 au 10 Avril 2011) en Italie

---